The hundreds upon hundreds of miles of continuous black pine and swamp in the low foothills of the Rocky Mountains can become monotonous. That is why, like Prophet River Hotsprings Provincial Park, there are areas to stop, rest, and re-energize your spirits.
Within the Eastern Muskwa Ranges, the 185-hectare (457-acre) wilderness area protects a beautiful freshwater hotspring that spouts from the hillside where a trail leads down to the Prophet River, a provincially classified heritage river.

On one side, stands of black spruce thin down to the alpine of the surrounding mountains, around the tufa mound caused by mineral deposits from the springs. Stones sheep, moose, caribou, elk, deer, mountain goat, grizzly bear, black bear, and wolves are among the animals that can be seen in this park.
Backcountry camping in the wilderness is permitted, but all campsites are first-come, first-served, and no facilities are provided.
River Prophet Hot Springs Provincial Park is located in Northeast BC, along the upper stages of the Prophet River, about 55 miles (60 kilometres) west of Alaska Highway 97 and 155 miles (250 kilometres) northwest of Fort St. John. The park is only accessible by trekking, horseback, or helicopter and has no road access. The Prophet River has a hiking and horseback riding track, as does Redfern-Keily Provincial Park.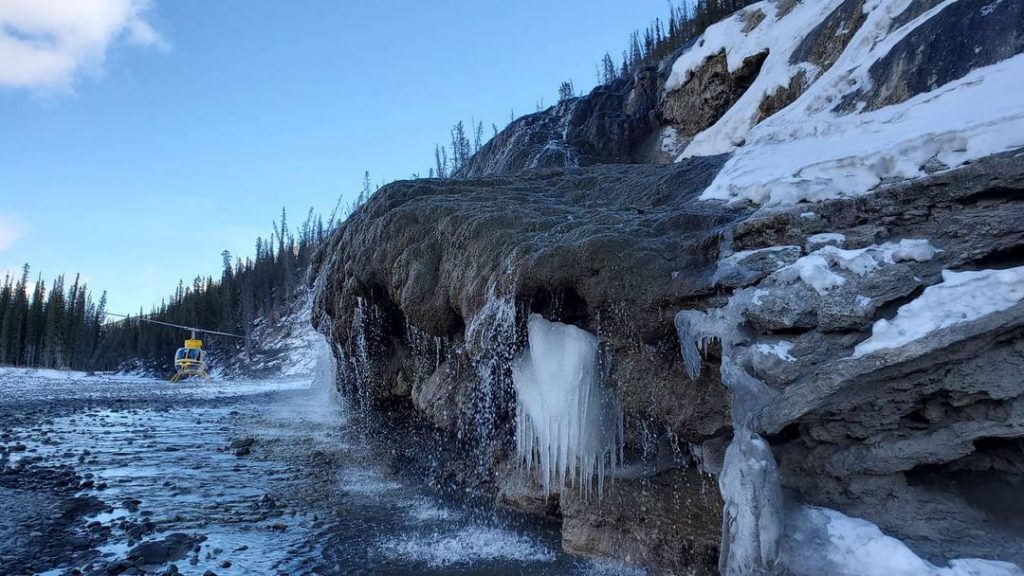 Day of Inception: June 29, 1999
Size of the park: 184 hectares
ORVs (Off-Road Vehicles) are not permitted in this park. ATVs, off-road bikes, snowmobiles, and side-by-sides are examples of ORVs.
This area was designated as a Protected Area in the Fort Nelson Land and Resource Management Plan in 1997. The place was later named a provincial park in 1999.
Traditional use of the Prophet River First Nations.
Conservation: The primary mission of Prophet River Hotsprings Provincial Park is to protect the endangered hot springs ecosystems and the diverse species that inhabit them. The park is situated in the Eastern Muskwa Ranges, next to the Prophet River, which has been named as a Heritage River by the province.
Wildlife: The region is home to a wide range of wildlife species. Stone's cattle, moose, caribou, elk, mountain goat, grizzly bear, black bear, and wolves are examples of large mammals.
It's pure BC wilderness out here, and whichever way you chose to travel to BC's Prophet River Hot Springs, you'll get a great reward at the end. Easy to get to, no? Worth it? Definitely!

Featured Photo By @

jjcola